Dentofacial Orthopedics – Worcester, MA
Give Your Jawbone the Attention it Deserves
Many people assume that orthodontics only focuses on teeth, but orthodontists like Dr. Moon also perform dentofacial orthopedics, which targets the jawbone. These areas are often overlooked, which could lead to serious oral health complications later in life. At Super Braces of Worcester, we make it a simple process for your youngest family members to get the care they need all under one roof. For example, we provide a variety of oral appliances! Feel free to call our orthodontic office and learn more about our many options for dentofacial orthopedic in Worcester, MA and how your child can benefit from their use!
The Benefits of Pursuing Dentofacial Orthopedics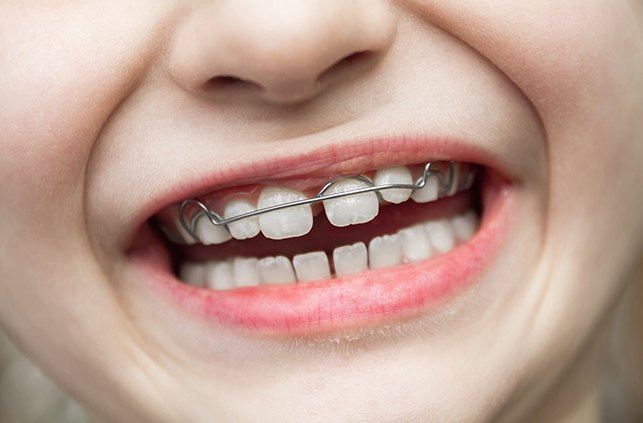 With dentofacial orthopedics, we can identify and address developmental issues in the earliest stages. Keep in mind that it will be significantly easier to handle these problems now, rather than allowing them to cause severe damage to your child's mouth later. For example, damage to the jaw joint can be avoided if we redirect the way the jaw and the nearby facial bones grow. This is actually a two-pronged solution as it can also work to correct crooked and overlapping teeth. If you want to reduce the risk of your child needing braces later, ask us about dentofacial orthopedics!