Orthodontic Services – Worcester, MA
Your Super Home for Everything Orthodontics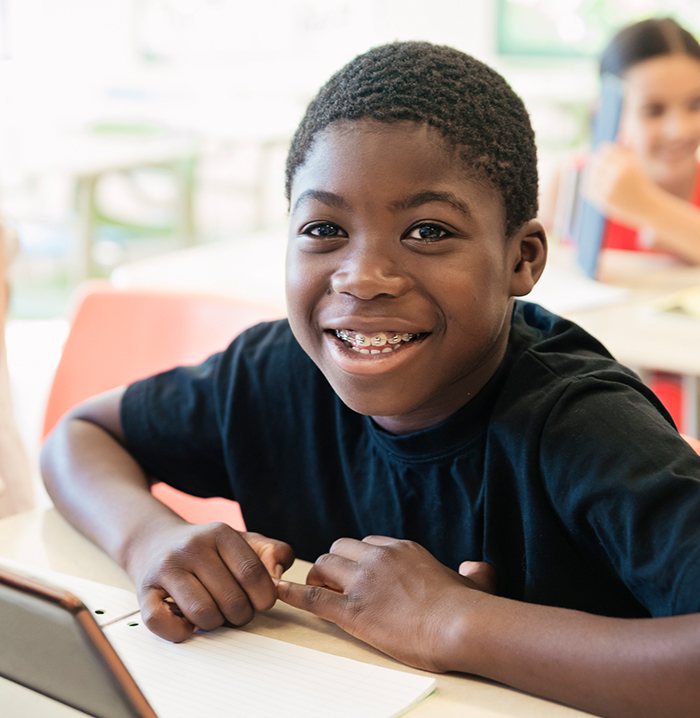 When you want to straighten and correct your bite, the process should be simple. It's one of the reasons why we offer a wide variety of orthodontic services all in one orthodontic office! This way, you and your loved ones can get taken care of instead of being forced to search for another specialist. Whether you need traditional braces, Invisalign, or dentofacial orthopedics, the personalized options for complete orthodontic services from our Worcester, MA orthdontist are only a call away!
Traditional Braces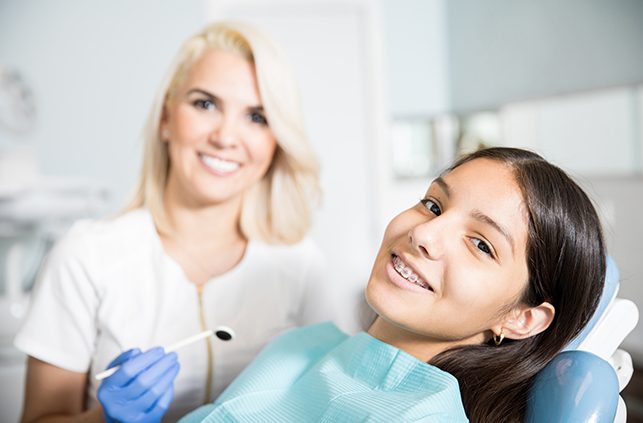 Do you have severe overcrowding, a misaligned bite, or gaps in between teeth? Turns out, there are many dental problems that involve orthodontic intervention to resolve. In most cases, traditional braces are the best and most reliable option for dealing with them head-on. Metal brackets and wires work in tandem to correct many severe complications. Not only will the results they provide be noticeable, but they will last for many years as well!
Learn About Traditional Braces
Invisalign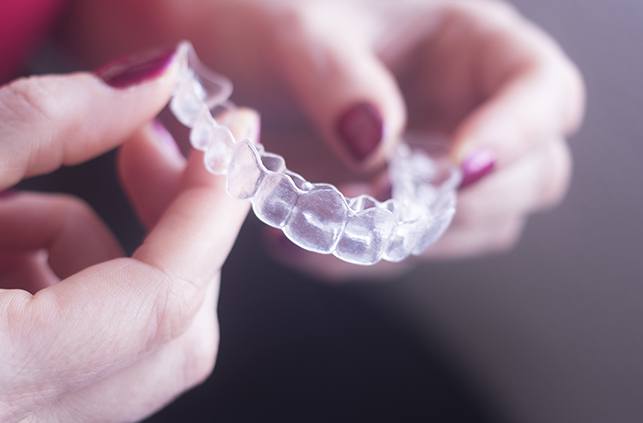 For many patients, metal braces are less than ideal. That's why we recommend Invisalign clear aligners as an alternative! During this treatment, you are given a series of medical-grade, plastic, transparent trays that are created based on a detailed exam of your mouth. Each tray is worn for about 22 hours per day over the span of two weeks. Typically, the whole treatment takes about 12 to 18 months. The trays are designed to be removed, which means there are no limits on what you can or cannot eat. It also means you can brush and floss normally. If you are an adult or teen and have mild to moderate levels of misalignment, Invisalign may be for you!
Clear Braces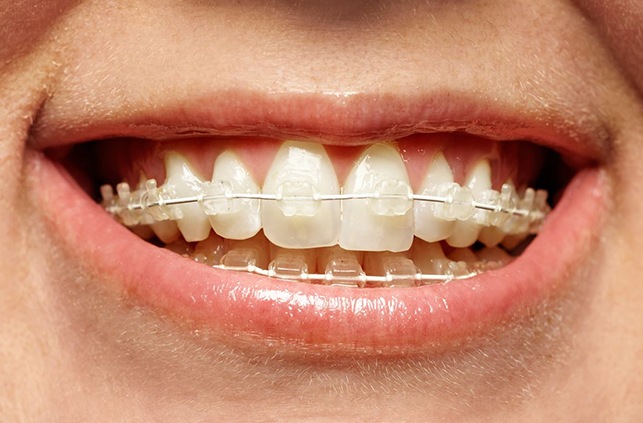 Do you wish you could receive traditional braces without having to sacrifice your smile's appearance in the process? With the transparent materials utilized to make clear ceramic braces, you can receive orthodontics that blend in with your teeth, ensuring you can laugh and smile comfortably over the course of your treatment.
Self-Ligating Braces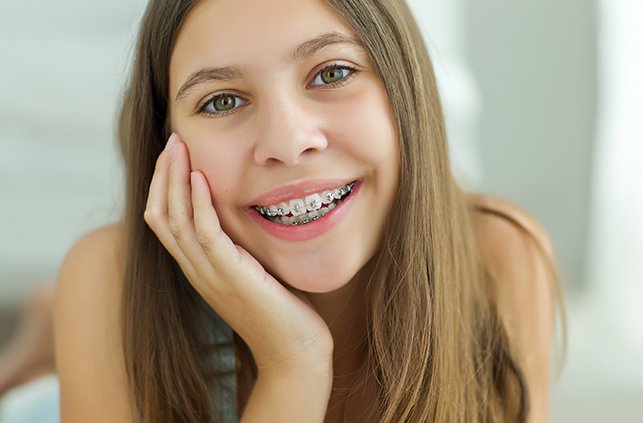 Self-ligating braces are designed with special brackets that have a sliding mechanism. This includes the Damon brand. Thanks to this mechanism, the brackets can move naturally with the teeth as they change position. As a result, your treatment becomes more comfortable and there are fewer visits to our orthodontic office for routine adjustments. There is also a lower risk of erosion to your teeth, and the treatment generally takes less time than traditional metal braces.
Learn About Self-Ligating Braces
Pediatric Orthodontics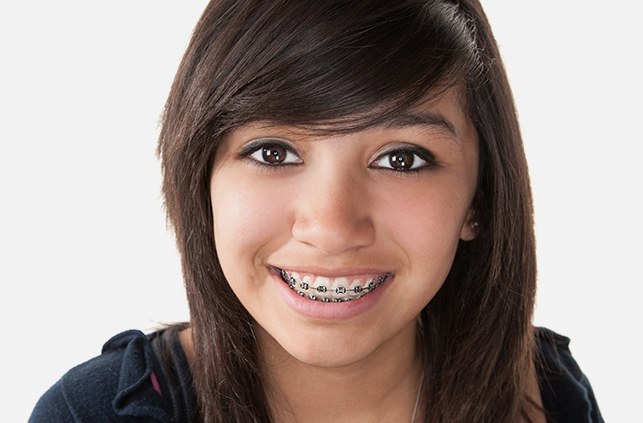 In some cases, orthodontic treatments need to start at a younger age. For example, children between the ages of six and nine can benefit from the use of expanders, growth appliances, and partial braces to promote healthy development of the jaws. This creates the necessary spaces for permanent teeth to erupt successfully. Keep in mind that pediatric orthodontics is only for patients who have all of their baby teeth and are currently in the process of making room for permanent teeth.
Learn About Pediatric Orthodontics
Adult Orthodontics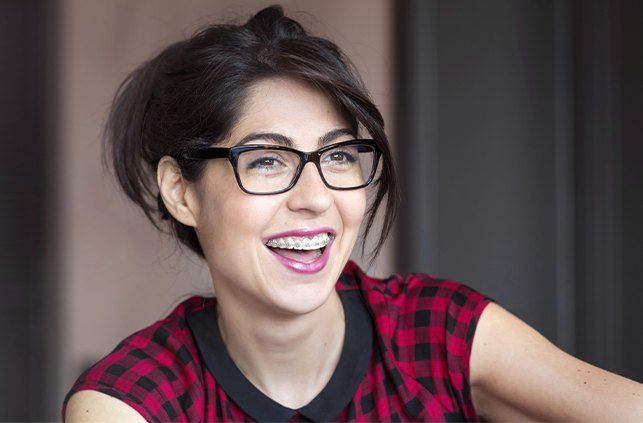 Just because you may have thought you were too old for orthodontic care doesn't mean you can't achieve a straighter smile with traditional braces, Invisalign, or another personalized treatment. Once we've examined your smile, we'll help you determine the best option that fits your lifestyle and oral health needs.
Learn About Adult Orthodontics
Orthodontic Appliances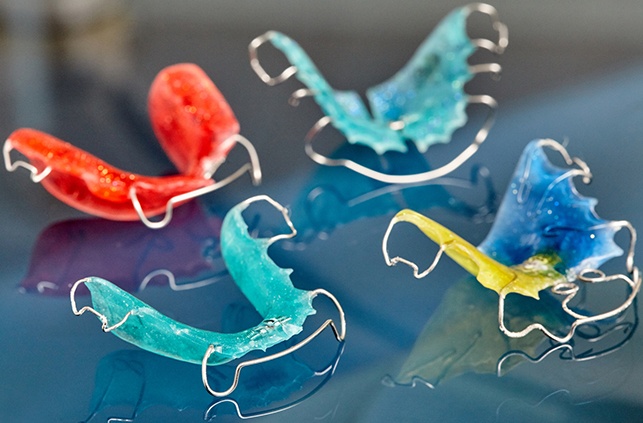 Orthodontic appliances refer to many things, such as retainers that need to be worn after traditional braces come off. However, it can also refer to expanders, which work to widen the hard palate of the mouth. This ensures adult teeth can erupt safely. Regardless of the kind of appliance you need, we're happy to explain it in detail so that you're aware of what is going to happen with your smile.
Learn About Orthodontic Appliances
Dentofacial Orthopedics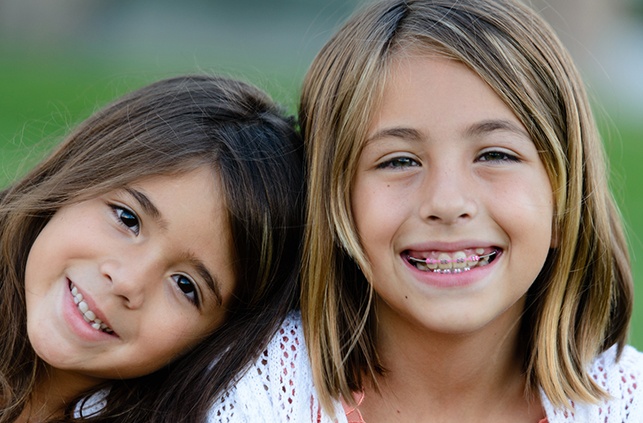 In order to correct misalignment of the upper and lower jaws, dentofacial orthopedics is needed. While many of our orthodontic treatments are meant to straighten teeth themselves, dentofacial orthopedics allow us to guide the growth of the facial bones to prevent severe complications later in life. For example, if your child's upper and lower teeth don't meet comfortably, we would encourage you to call our orthodontic office right away so that we can figure out whether they will need a palate expander or orthodontic headgear personalized to them.
Learn About Dentofacial Orthopedics
Orthodontic Emergencies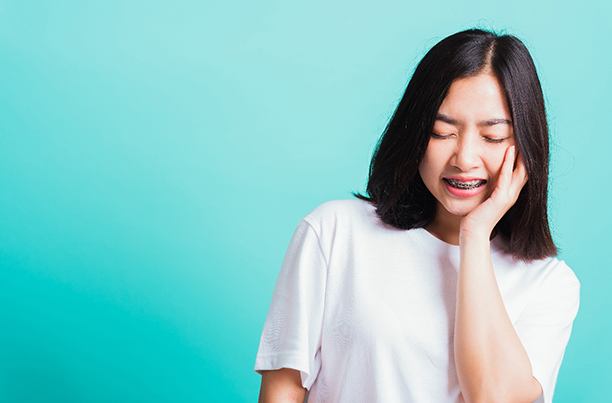 Are you worried you'll have a loose bracket, broken wire, or soft tissue irritation at some point during your orthodontic treatment? Rest assured – they're not very common problems! However, they can still happen when you least expect them to. If you ever find yourself needing help from an emergency orthodontist in Worcester, we're here to help. Our team will perform a thorough oral examination to determine the next best steps to get your smile back on the right track.