Emergency Orthodontist — Worcester, MA
Immediate Orthodontic Care When You Need It Most
Even if you're diligent about taking proper care of your smile, an orthodontic emergency can happen when you least expect it to. Fortunately, our team at Super Braces of Worcester is more than ready to address your situation and get your oral health back to normal. We'll do everything possible to prevent any issues from worsening and negatively affecting your smile. When you give us a call, we'll work diligently to get you seen that same day. If you'd like to learn more about orthodontic emergencies, continue reading or give us a call today to schedule a visit with our emergency orthodontist in Worcester, MA!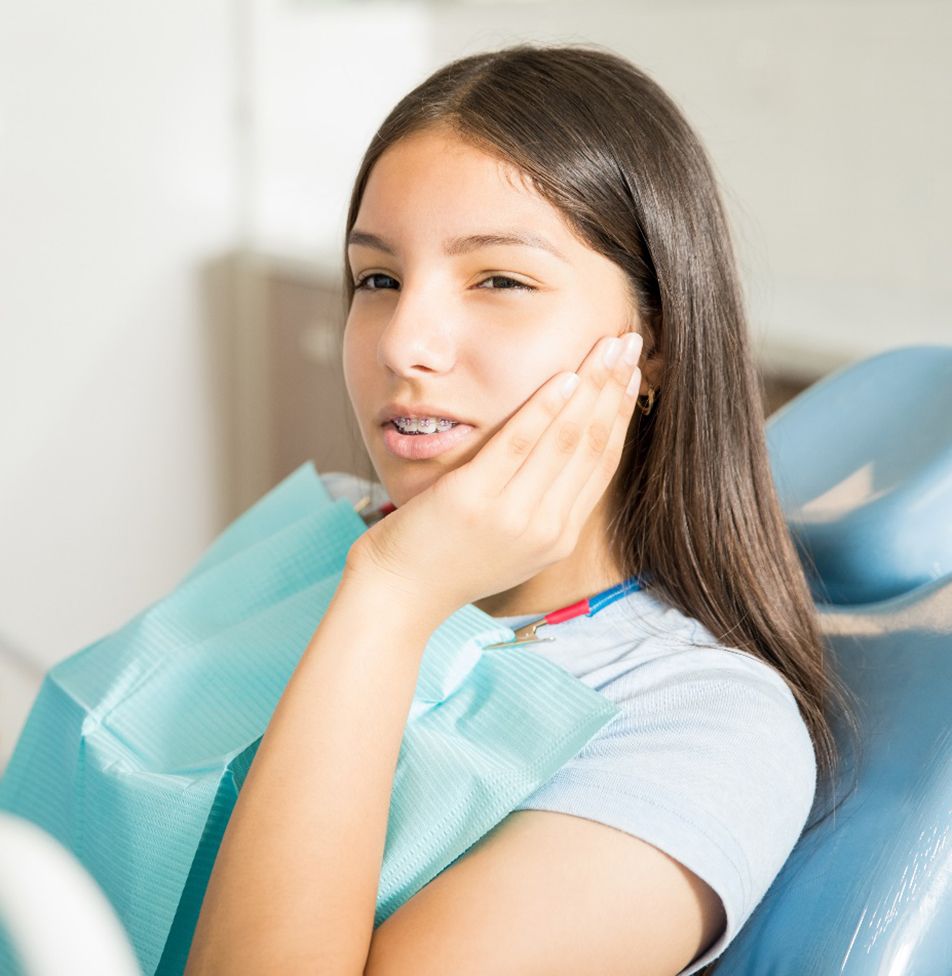 Why Choose Dr. Jamie Moon for Emergency Orthodontic Care?
Dental Insurance-Friendly Orthodontic Office
CareCredit Financing Available
Kind and Friendly Team of Professionals
What to Do in an Orthodontic Emergency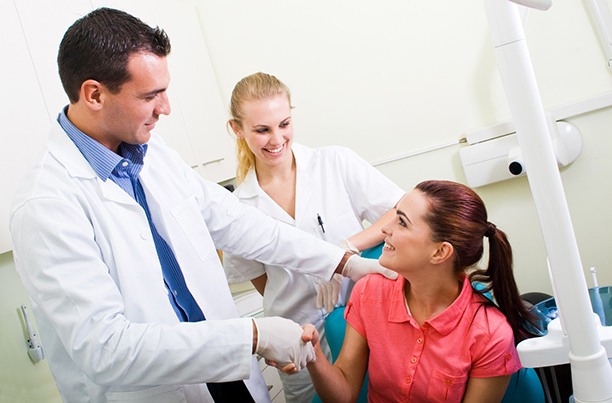 Contact Our Orthodontic Office – First things first, you should give our orthodontic office a call and schedule an emergency orthodontic appointment. Over the phone, we'll provide you with first-aid instructions to help you manage your situation while you wait to see us.
Have a Same-Day Appointment – When you come in for your exam, we'll thoroughly assess your condition and take X-rays to identify the root of the problem. Once we're done, we'll start working on your custom treatment plan to get you the prompt relief you deserve.
Get the Care You Need – We will work quickly and diligently to address your issue and keep it from worsening. Depending on your case, you may need to see your regular dentist for emergency dental treatment.
The Most Common Orthodontic Emergencies
If you have an orthodontic emergency, you should start by calling our orthodontic office right away so we can get you scheduled for an appointment. The sooner we repair your braces, the more likely we can help you prevent disruptions in your treatment process. There are multiple ways to improve your situation ahead of your emergency appointment. If needed, we can also provide guidance over the phone before you arrive. In the meantime, here's how you can handle some common emergencies.
Understanding the Cost of Orthodontic Emergencies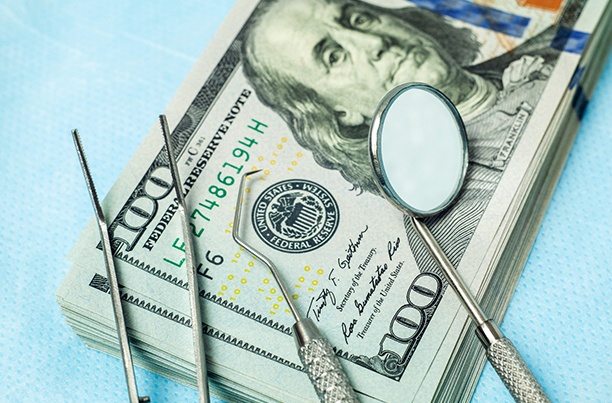 Since no two orthodontic emergencies are exactly the same, we won't be able to provide you with an accurate estimate of the price until you come in and see us for an exam. With that being said, we can absolutely review the factors that influence the cost, including if you can use your dental insurance benefits. So, if you're interested in learning more about the cost of orthodontic emergencies in Worcester, keep reading!
Remember, Every Orthodontic Emergency is Different
Since every patient is unique, the cost of treating an orthodontic emergency in Worcester will vary on a case-by-case basis. Furthermore, depending on the orthodontic provider, any emergencies you experience during your treatment may be covered in the cost of the visits. It's also important to keep in mind that certain treatments for general dental emergencies (i.e., crowns, fillings, root canal therapy) are usually not provided by orthodontists. For those, you'll need to speak to your general dentist to figure out the expected costs. As always, our team will go over any pricing information beforehand to ensure you know exactly what to expect.
Does Dental Insurance Cover Orthodontic Emergencies
Fortunately, many dental insurance providers offer some form of coverage in emergency situations. However, each plan is different, and the benefits vary widely. For some patients, buying supplemental coverage can help, but it's important to double-check the fine print before assuming orthodontic emergencies are included.
Other Options for Making Orthodontic Emergencies Affordable
If you don't have dental insurance, then ask our team about LendingPoint! As a trusted third-party financier that has helped countless patients, their payment plans can help you get the treatment you need without breaking the bank. Furthermore, there is low-to-no interest attached for qualified patients, which makes this financial solution more affordable in the long-term as well.
Taking Care Of Your Smile Can Save You Money
With the right best practices in place, there is a good chance you'll make it through your entire orthodontic treatment without any emergency situations. That's why it's crucial to follow your orthodontist's guidelines, like not eating crunchy foods or engaging in unhealthy habits, such as nail-biting. Implementing a solid oral hygiene regimen is also crucial because it prevents cavities and other oral health problems from developing, which could've otherwise left you vulnerable to a sudden chip or fracture.
Keys to Preventing Orthodontic Emergencies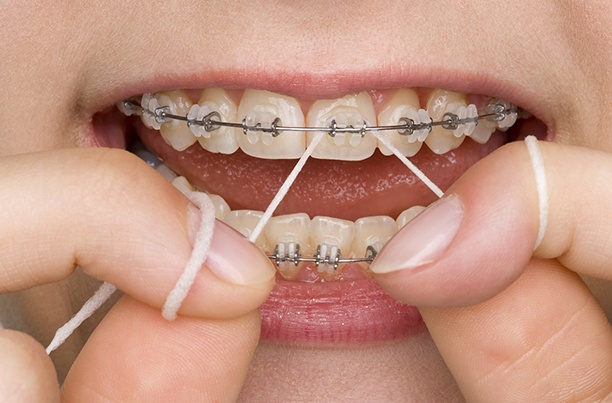 One of the best ways to prevent orthodontic emergencies is by following the rules of your treatment plan. Although this takes a bit of effort and may seem inconvenient at times, the below best practices can help protect your braces (and your teeth!) from harm. So, make sure to:
Visit Your Orthodontist Regularly
Whether you have traditional braces or Invisalign, it's very important that you visit us for your check-in appointments. During these visits, we cover a lot of ground – from examining the condition of your braces to monitoring the movement of your teeth. That way, we can make adjustments to your treatment plan and intervene as needed before an orthodontic emergency arises.
Maintain Good Oral Hygiene At Home
Orthodontic emergencies extend beyond just broken brackets and wires; toothaches, mouth sores, and loose teeth are all examples too! That's one of the many reasons why it's so important to maintain a good oral hygiene regimen at home. First, brush your teeth after each meal, making sure to remove food particles and other debris from your braces in the process. Second, floss and rinse with an antimicrobial mouthwash each evening.
Avoid Crunchy, Sticky, Hard, and Sugary Foods
Raw nuts, celery, peanut brittle, and tortilla chips are a few foods that you'll need to avoid during your orthodontic treatment if you have traditional braces. Why? Simply put, the pressure of crunchy, sticky, and hard products like these can cause a bracket or wire to snap, requiring an immediate visit to our Worcester orthodontist. We also recommend keeping your consumption of added sugar to a minimum to reduce your risk of cavities and other serious oral health problems.
Wear a Mouthguard During Sports
Unfortunately, sports-related accidents can easily result in a broken tooth and a broken bracket. So, whether you play on your school's football team, you are a part of your neighborhood's soccer team, or you like to skateboard on your own, you need to wear a mouthguard. If you don't currently have one (or the one you have is uncomfortable), we can help – we can have a custom one made to protect your teeth and your braces from harm.
Quit Unhealthy Dental Habits
Do you bite your nails, chew on pen caps, or use your teeth to open packages? These are all unhealthy dental habits that can leave you with an orthodontic emergency that warrants an immediate visit to our office. To help prevent that from happening, avoid using your teeth as tools altogether.
Orthodontic Emergency FAQs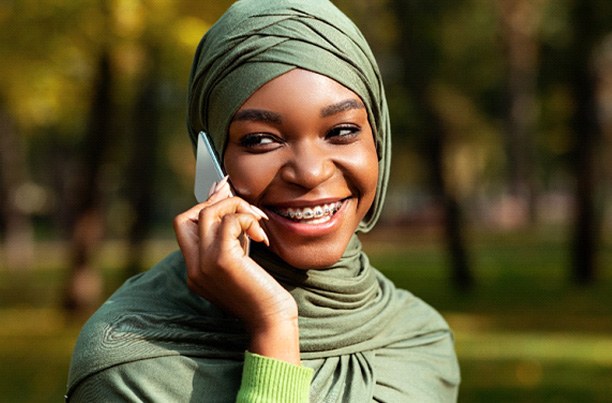 If you want to learn more about orthodontic emergencies – from if you should ever visit the ER to if toothaches are normal during your treatment – you're in the right place. This whole next section is dedicated to answering frequently asked questions we hear from patients. Of course, if you would prefer to speak with our Worcester orthodontist directly or you can't find the answer you're looking for, you can also give us a call.
Are toothpicks safe to use?
If you have debris caught between your teeth or around one of your brackets, you should NOT use a toothpick. Although this may seem like a safe option, it's very easy for a piece to splinter off, damaging the soft tissue in your mouth in the process. Furthermore, swallowing a toothpick can be fatal. That's why we recommend taking a different approach: rinsing with warm saltwater and flossing gently around the area. You can also schedule an appointment with our team if you've tried this approach and the debris remains firmly in place.
Should I visit the emergency room first for orthodontic emergencies?
Since hospitals don't usually have an orthodontist on-staff, it's very unlikely that they will be able to do much more than alleviate any pain you're feeling. That's why we encourage patients to call us first. Of course, there are some cases that warrant a visit to the ER, including if you're experiencing potentially life-threatening symptoms (i.e., trouble swallowing, uncontrollable bleeding, a fractured jaw).
Can superglue be used to repair broken braces?
In short, the answer is "no." Although superglue is a powerful adhesive, it contains toxins that are not safe to ingest. Therefore, the best thing to do if your braces are broken is to schedule an appointment with our team. In the meantime, store the broken pieces in a small container (if you have them) and do your best to avoid damaging your braces any further.
Will my toothache go away on its own?
Some tooth pain is normal with braces. After all, your teeth are being guided into completely new positions! However, if your toothache has persisted for more than 24 hours, then we recommend giving us a call. That way, we can take a look at your teeth and gums, making sure that an untreated oral health issue isn't the root of the problem.
How should I sleep with tooth pain?
If you have a toothache, but your appointment is still a day or two away, there are a few measures you can take to sleep soundly. First, don't eat anything particularly crunchy at dinner, like tortilla chips. This will only exacerbate the discomfort you're experiencing. Next, take an OTC pain reliever before bed and place a towel-wrapped icepack against your cheek for 10 minutes at a time to alleviate swelling. Lastly, keep your head elevated while you sleep by propping yourself up on some pillows.