New Patients – Worcester, MA
Join Our Super Orthodontic Family!
Dr. Moon and the team at Super Braces of Worcester are very excited to get to know you and your family at our orthodontic office located in Worcester. We look forward to making your visits with us a positive and productive experience. Ahead of your care, we'll provide you with all the information you need to be prepared at our orthodontic office. Below, you can find all the information you need to know when becoming a new patient. Just make sure to read it ahead of time before calling and setting up your first appointment!
Your First Visit
A team member at the front office will warmly welcome you with a smile at your arrival. From there, they will confirm if you have filled out all necessary paperwork. If you have not, you'll be asked to complete a series of forms so our team can better understand your needs. After you're done, Dr. Moon will meet with you and go over your concerns. We'll make time to finish a brief examination, discuss your treatment options, and help you pick a service that best addresses you or your family member's smile.
New Patient Forms
With our new patient forms, taking care of our patients' needs is easier from the moment they begin their first visit. When completed ahead of time, you can begin your consultation with Dr. Moon even sooner. Below, you'll find all the necessary links to download both child and adult versions of our new patient forms. If you want to avoid having to rush completing them in our waiting room, please print and fill them out ahead of time.
Fill Out New Patient Forms - English
Fill Out New Patient Forms - Spanish
Dental Insurance
Our orthodontic office will gladly take most insurance plans, especially if you receive it from a major provider. Prior to any treatment, we'll go over the benefits of your plan in great detail so you know what your coverage will look like. Our team members are happy to file insurance claims on your behalf, recommend strategies to maximize your benefits, and ensure you get the best value possible. Get in touch with our team today to learn more about your financing options!
Medicaid Accepted
Many patients make use of MassHealth rather than private dental insurance, and Super Braces of Worcester is more than happy to accept it. On top of that, we'll review your benefits and ensure they are being used to the fullest. When orthodontic care is necessary, it will more than likely be covered under Medicaid. We'll figure out the best way to arrange your payments after we've recommended a treatment plan to address your needs.
Affordable Financing Available
If you do not currently have dental insurance or Medicaid, there are other options available to cover the cost of your orthodontic care. For example, you can break payments into smaller installments through programs like LendingPoint. There are multiple options to choose from that vary based on your budget. In many cases, you can even receive low-to-zero interest on each of your monthly payments. To apply for LendingPoint, you can click the link below or ask us about the process at your next appointment.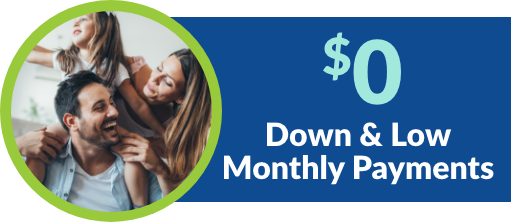 How to Handle Common Orthodontic Emergencies
Do you have an orthodontic emergency? You should start by calling our orthodontic office right away so we can get you scheduled for an appointment. The sooner we repair your braces, the more likely we can help you prevent disruptions in your treatment process. There are multiple ways to improve your situation ahead of your emergency appointment. If needed, we can also provide guidance over the phone before you arrive.
Broken Bracket
A bracket can still be attached to an archwire, even if it's broken. That means you'll need to use a cotton swab to push it back into its original position. The bracket can be held in place using orthodontic wax, a common item you can find in local pharmacies and even grocery stores. If the bracket rubs against the soft tissues in your mouth, sores and cuts can develop. To promote healing, rinse your mouth with salt water.
Poking Wire
Using a Q-tip, gently adjust the wire so that it's flat up against the tooth. If needed, place a small amount of wax onto the tip of the wire to prevent it from uncomfortably push into your gums. As a last resort, you can also clip the wire using nail clippers. Just be ready to catch the excess wire with either a tissue or gauze pad.
Oral Pain & Soreness
When you have braces first applied or adjusted, it's normal to experience discomfort for a day or two. Maintain a diet of soft foods as they will be much gentler on your mouth. You can also rinse your mouth with salt water daily. If the soreness lasts longer or gets worse, call us right away.