Traditional Braces – Worcester, MA
Effectively Treating Even the Most Crooked Smiles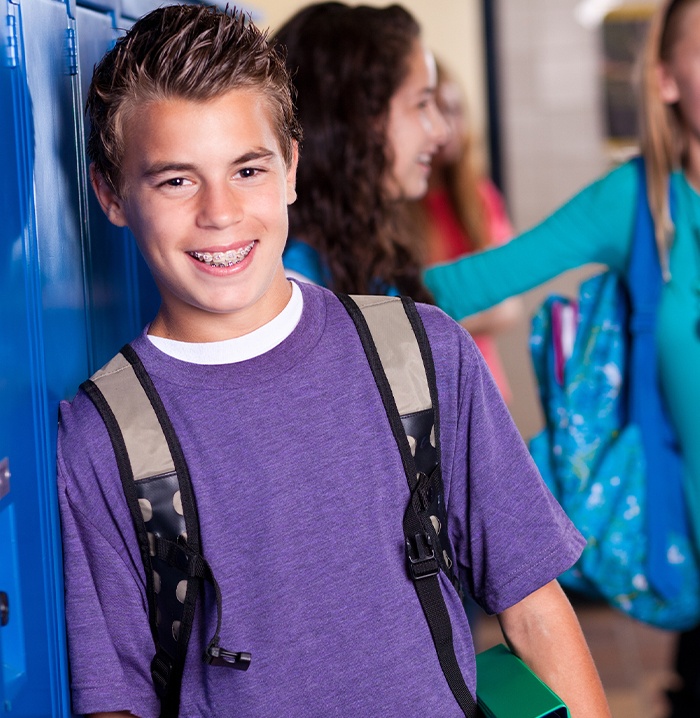 There are more orthodontic options to choose from than ever before, but traditional braces are still considered the standard for good reason. Adjusting the jaws, crooked teeth, and uneven bites is incredibly effective through this treatment. At Super Braces of Worcester, we are proud to provide solutions to Worcester families in need of overcoming challenges like crooked teeth and other smaller problems before they turn into serious ones. Get in touch with us today to schedule an orthodontic consultation and see if traditional braces from our Worcester, MA orthodontist are the right option for your family members. We treat and manage all levels of misalignment and underbite, no matter how severe.
What Should I Expect from Traditional Metal Braces?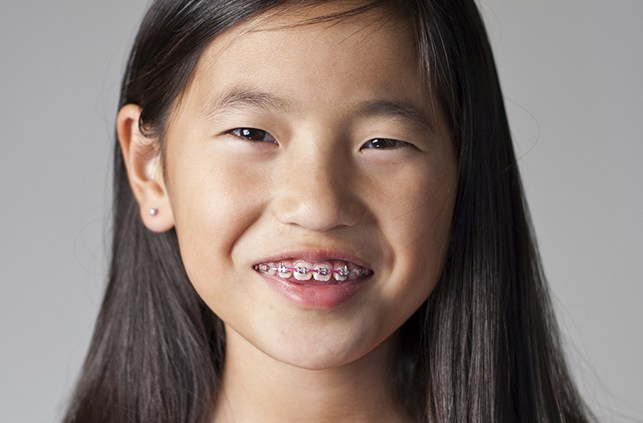 At your no-cost consultation, we start by examining your mouth in order to figure out what sort of issues we'll need to treat. Sometimes, we can start treatment that same day, but if not, at your second appointment, we place the brackets onto your teeth and thread the archwire through them. Each bracket is held in place using a small portion of bonding material, which is applied to enamel after we've thoroughly dried its surface. Once the archwire is threaded, we trim it to ensure it does not poke or irritate your gums. Once the series of colored bands are wrapped around the brackets (which are chosen based on your preference and keep the wire in place), you can officially begin your treatment!
How Long Does Treatment Typically Take?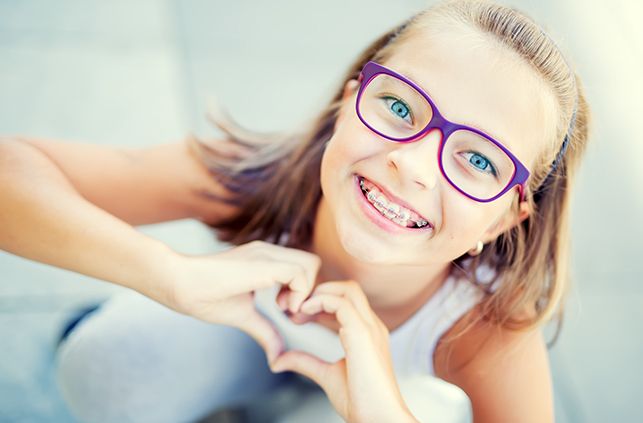 The answer is different for everyone based on their specific orthodontic concerns. While severe or complex orthodontic issues naturally require more time to resolve (and the room available for teeth to shift can also influence treatment length), you'll also need to take proper care of your teeth. We'll make sure to provide you with detailed aftercare instructions over the course of your treatment. More often than not, you'll need to wear braces for about one to three years. Following treatment, a retainer should be worn for up to 12 months to keep teeth in place.
Are Traditional Braces Right for Me?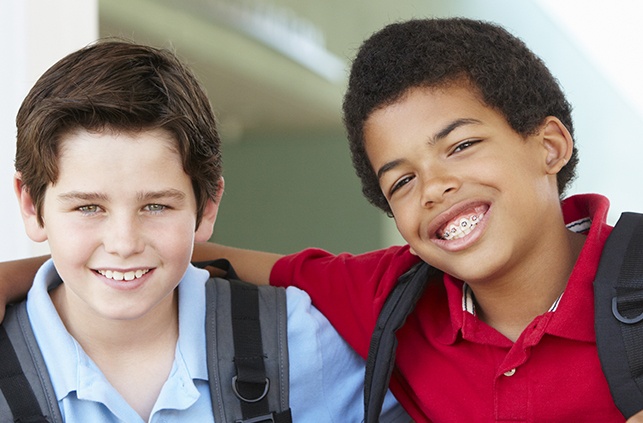 For severe cases of misaligned teeth, uneven bites, or rotated teeth, traditional braces are the best solution. There are different forms of treatment that may be viable as well, but only if mild to moderate corrections are necessary. Dr. Moon will perform a detailed examination of your teeth and jaw to determine whether or not you or your younger family member require braces. Following the results of this exam, we'll provide a recommendation that addresses your oral health needs and accounts for your personal preferences and lifestyle. To set up your no-cost initial consultation, call our orthodontic office today!