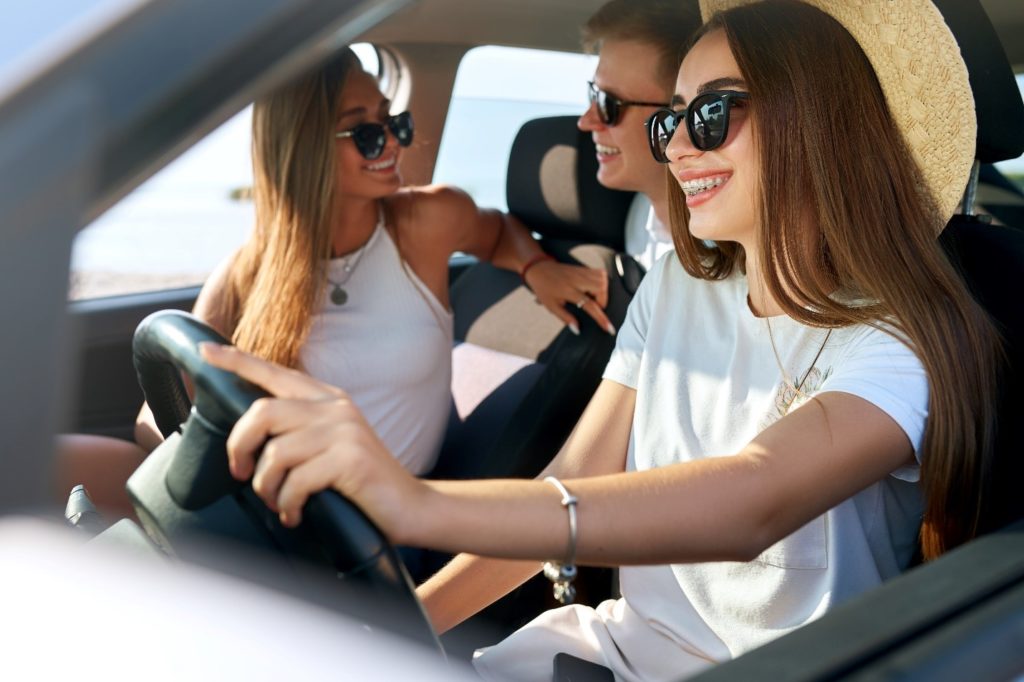 Summer is here! Whether you are planning on catching some rays by the pool, going on a road trip with friends, or traveling to a different country, you may be a little unsure how to handle your first summer with braces. After all, the last thing you want is for your fun in the sun to derail your treatment timeline, requiring more time and money spent on braces. To prevent that from happening, here are a few tips to keep in mind this season.
#1. Protect Your Mouth
From volleyball and ultimate frisbee to football, sports are a classic summertime activity. Sadly, all it takes is one rogue ball or one small bump to your jaw for a critical injury to occur. To prevent broken brackets and protruding wires, make sure to wear a mouthguard (even if it is a non-contact sport).
#2. Enjoy Sugar in Moderation
Summer is a season filled with delicious (and sugary!) temptations, like buttery popcorn, creamy ice cream, and ice-cold sodas. Unfortunately, once these treats interact with the bacteria in your mouth, they create an enamel-eroding acid, significantly increasing your risk of tooth decay. Therefore, it's a good idea to always practice moderation and commit to a solid at-home oral hygiene routine.
#3. Stick to Your Routine
A more relaxed schedule often means a more relaxed dental care routine. However, that is one of the quickest ways to end your summer with a mouth full of cavities! To keep your teeth and gums in tip-top shape, stay committed to brushing at least twice a day, flossing daily, and using mouthwash regularly.
#4. Don't Forget Your Dental Checkup & Cleaning
A proper at-home oral hygiene routine is essential in scrubbing away plaque, food particles, and debris before they have a chance to wreak havoc on your smile. With that being said, you need the help of your dental team to truly clean the hard-to-reach areas of your mouth and remove stubborn tartar. Since 2021 is already halfway over, make sure to use this season to schedule your first checkup and cleaning of the year (if you haven't done so already).
Summer is meant for days by the pool, afternoons by the barbeque with family, and evenings hanging out with friends by the firepit. Fortunately, braces won't get in your way! Just make sure to keep the above tips in mind to stay on track with your treatment plan.
About the Practice
Super Braces of Worcester is where nearby patients turn to make their smile goals a reality. Led by Dr. Moon, our entire team is proud to offer a comprehensive array of teeth-straightening services, from traditional braces to Invisalign. If you are interested in leaving crooked, gapped, or misaligned teeth in the past or would like more tips for your first summer with braces, don't hesitate to visit our website or give us a call at 508-755-2207.