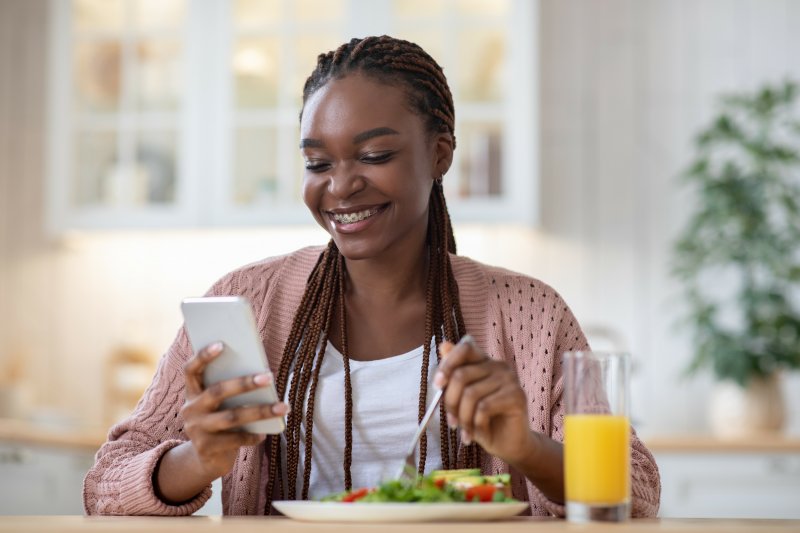 If your misaligned teeth are taking a toll on your smile and bite, then traditional braces may just be the solution you've been looking for! After all, they've helped millions of patients over the years correct mild, moderate, and severe orthodontic issues. However, there are a few dietary restrictions you need to follow to prevent the brackets and wires from breaking. Don't worry – there are plenty of delicious foods you can enjoy with braces too! Keep reading to learn what they are.
6 Braces-Friendly Recipe Ideas
Think getting braces means you have to stick to a bland diet? Think again! Here are a few recipes that are braces-friendly and absolutely delicious:
Spaghetti Bolognese.
Baked ravioli pasta.
Berry smoothie.
Baked potato soup.
Potato pancakes.
Three cheese mac and cheese.
Advice for Eating with Braces
Eating with braces takes some getting used to, especially at the beginning. To ensure you can fully enjoy your meal, here are a few tips to keep in mind:
Fill your plate with foods that don't require extensive chewing power – Although delicious, foods like steak require quite a bit of force to break down. Therefore, consider opting for softer alternatives, like chicken or tofu.
Cook your food longer – While you don't want burned food, cooking your meals a bit longer can soften them. Keeping crunchy veggies, like Brussel sprouts and carrots, in the oven for 10-15 minutes longer will ensure they are soft enough to chew.
Avoid spicy or acidic ingredients – The metal brackets and wires can cause sores and cuts in your mouth (which is why utilizing dental wax is so important!). Spicy and acidic ingredients can aggravate these areas, resulting in unnecessary discomfort.
Switch it up – Most patients wear braces for 18+ months – that's a long time to eat the same meals day-in and day-out! So, switch it up by trying out new recipes every week or so.
When you first get braces, you may get caught up on all the things you can't eat. However, it's important to remember that there are many more ingredients/meals you can. Who knows… getting creative in the kitchen may lead you to your future favorite dish!
About the Author
A board-certified orthodontist, Dr. Jaime Moon is where patients in Worcester turn to address crooked, spaced-out, and otherwise misaligned teeth. She earned her dental doctorate at the Columbia University School of Dental Medicine before completing a 3-year residency in Orthodontics. Today, she has more than a decade of experience in the field! If you'd like to learn more about what you can eat with braces or want to schedule an appointment to start orthodontic treatment, visit her website or give her a call at 508-755-2207.