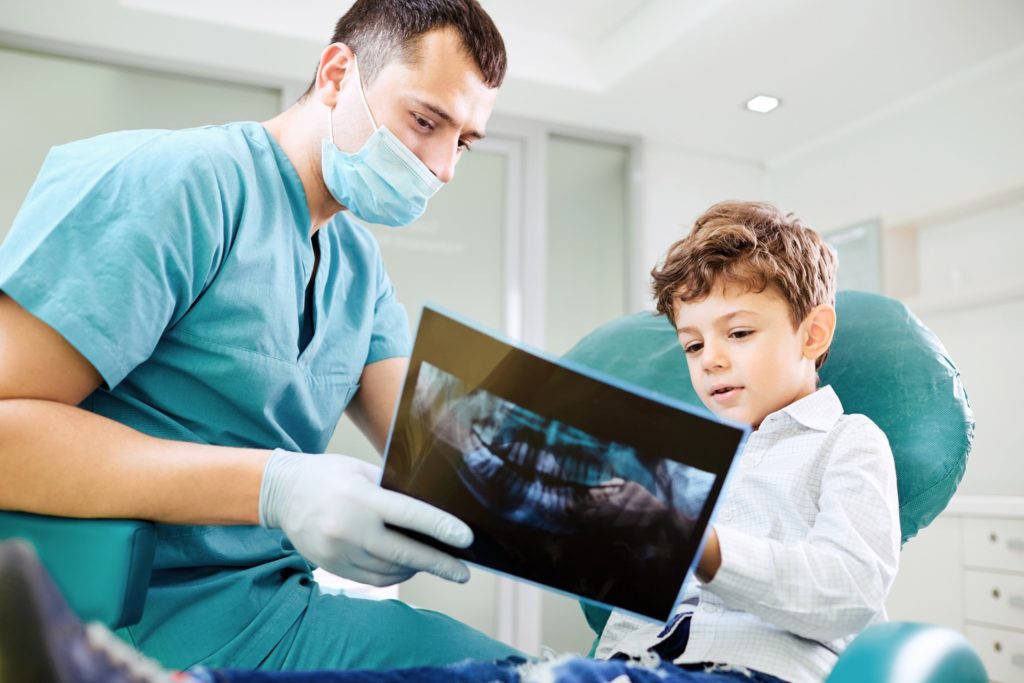 According to the American Association of Orthodontics, your child's first visit to an orthodontist should be at around age seven. During this appointment, they will take a look at your child's dental development and determine if they need braces. As a parent, it's natural to have some reservations if they do. After all, it's a big investment of your time and money. However, it's also important to equally weigh the consequences of your child not getting braces. Here are a few!
Consequence #1: Increased Risk of Dental Problems
With more than 90% of Americans having at least one cavity by their 21st birthday, the prevalence of tooth decay is already staggering in children. Orthodontic issues, like crowded and spaced-out teeth, create unique crevices for food particles and debris to get trapped in, significantly increasing their risk of cavities. In short, delaying their teeth-straightening treatment can lead to more time and money spent on restorative work over the years, like root canal therapy and dental crowns.
Consequence #2: Excessive Wear and Tear on Certain Teeth
If your child's teeth don't come together evenly due to misaligned teeth or a bite problem, the pressure from chewing and biting isn't dispersed evenly. As a result, certain teeth are prone to excessive wear and tear. Since enamel can't regenerate, the only course of action is treatments like dental crowns. While these restorations are now available in a wide variety of lifelike shades, the goal is always to preserve their natural tooth structure whenever possible.
Consequence #3: Head, Neck & Jaw Pain
An uneven bite doesn't just lead to excessive wear and tear, it also can result in problems with the temporomandibular joints. These hinges connect the jawbone to the skull and are essential to day-to-day functions, like chewing and speaking. Sadly, orthodontic problems can force the joints into an unnatural position, leading to inflammation and, consequently, head, neck, and jaw pain.
Consequence #4: Difficulty Chewing
As a parent, you've seen first-hand just how quickly your child grows. That's why feeding them a balanced diet filled with nutrient-dense foods is of the utmost importance! Unfortunately, crooked and gapped teeth can make it difficult to break down their meals, which consequently disturbs the digestion process and inhibits their body's ability to absorb the necessary vitamins. So, you can see how delaying orthodontic treatment can lead to unpleasant consequences, like ingestion and nutritional deficiencies.
Ultimately, the decision of whether or not your child gets braces is up to you. Of course, if you have any questions about the right choice for your little one's oral health and overall wellbeing, don't hesitate to bring them up during the appointment!
About the Author
Leading our team at Super Braces of Worcester is Dr. Jaime Moon. Her journey to becoming a board-certified orthodontist began at the Columbia University School of Dental Medicine, where she earned her Doctor of Dental Surgery. From there, she completed a 3-year residency in Orthodontics and Dentofacial Orthopedics. For well over a decade now, she has used her extensive education, advanced training, and unparalleled skill to help patients both near and far get the straight, healthy, happy smiles they deserve. To learn more about the benefits of orthodontic treatment or to schedule an appointment for your child, visit our website or give us a call at 508-755-2207.