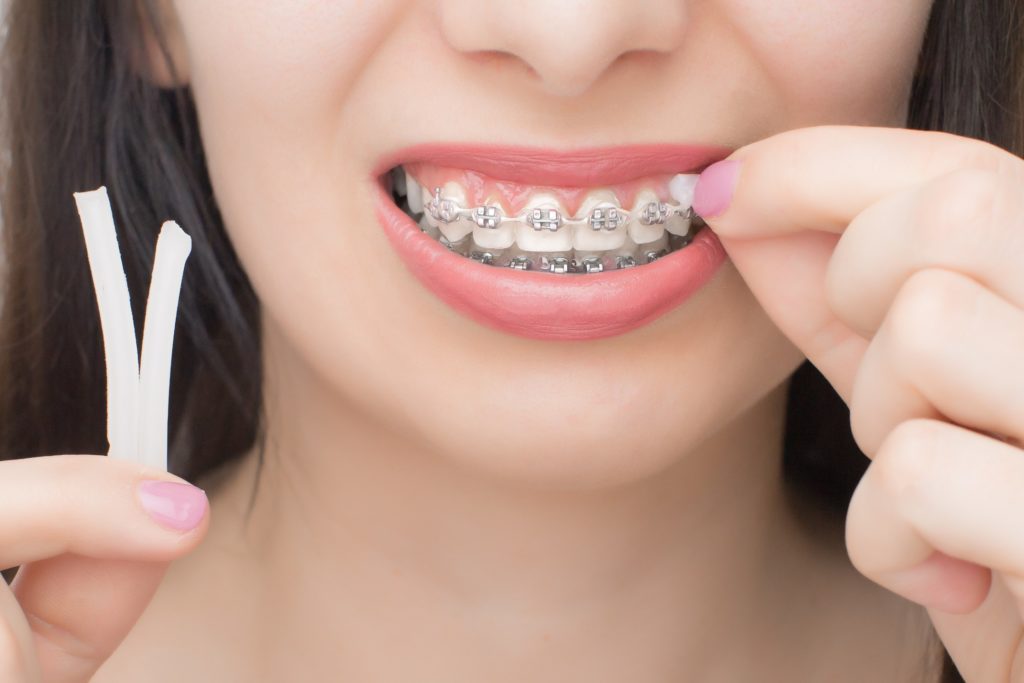 As someone who has dreamed of getting braces for years, you're not surprised by the metal brackets and colorful bands. You may, however, be shocked when your orthodontist gives you a small container of dental wax. After all, what could this pliable, colored material be for? To learn the answer, keep reading!
What Is Dental Wax & Why Is It Used?
As the name suggests, dental wax is a wax comprised of natural materials like beeswax and carnauba. Due to its pliable nature and water-resistant makeup, it's perfect for protecting your gums, lips, and the soft tissue in your mouth from any sharp edges of your metal brackets and wires. In fact, many patients find it's one of the most useful tools throughout their orthodontic treatment!
How to Properly Use Dental Wax
One of the benefits of dental wax is that a little goes a long way. If one of your brackets or wires is causing discomfort, all you need to do is break off a piece, roll it into a ball, and place it over the edge. As mentioned above, the material is water-resistant, so you can wear it for as long as you need. In fact, its non-toxic nature allows you to even eat or drink with it in your mouth! When you want to remove it, simply take it off.
What to Do If Dental Wax Isn't Enough
Dental wax is designed to mitigate any discomfort stemming from your braces. Fortunately, if it's not enough, there are other ways you can address soreness. First, try rinsing with a mixture of salt and warm water. This will reduce puffiness while simultaneously preventing infection. Next, place a cold compress, towel-wrapped iced-pack, or bag of peas against the outside of your cheek for 10 minutes at a time. Lastly, if all else fails, take an over-the-counter pain reliever as needed.
Metal braces are an orthodontic treatment that can effectively address minor crowding, severely rotated teeth, and everything in between. If you experience any discomfort from one of the broken brackets or wires, don't get discouraged. Instead, apply some dental wax and go about your day!
About the Author
At Super Braces of Worcester, you and your smile will benefit from the skill, compassion, and training of Dr. Jaime Moon. For well over a decade now, she has spent her days helping patients of all ages comfortably achieve their smile goals. After all, she doesn't just want to help you straighten your teeth; she wants you to enjoy the journey along the way! If you're interested in learning more about using dental wax properly or want to schedule an appointment, don't hesitate to visit our website or call 508-755-2207.