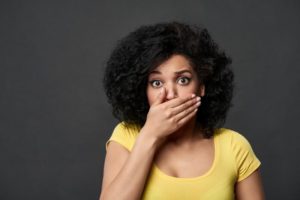 Straightening your smile and fixing your bite problems with orthodontics is an investment that can last you a lifetime! However, that's only if you take the right steps to prevent orthodontic relapse. This phenomenon can be discouraging and frustrating to experience after spending time, money, and effort on your treatment. Fortunately, there are plenty of ways to protect your newly straightened smile or regain your results should you experience orthodontic relapse. Read on to learn more!
Why Does Orthodontic Relapse Happen In the First Place?
Orthodontic relapse describes the gradual process of the teeth and bite shifting out of place after an orthodontic treatment like braces or Invisalign. It's a relatively common occurrence, with studies suggesting that more than 50% of patients experience mild to severe relapse in the first 10 years after treatment. The biggest culprit is neglecting to wear a retainer. Retainers are essential for holding your teeth in the correct positions as your jaws continue to heal after your treatment is completed. While it was first thought that retainers only needed to be worn for a year or two, orthodontists now recommend wearing them for much longer.
How to Prevent Orthodontic Relapse
Perhaps the most effective way to prevent orthodontic relapse and protect your results is to wear your retainer as instructed by your orthodontist. While every case is unique, patients will typically need to wear their retainers for 20-22 hours a day for the first six months after treatment as their teeth "set" in place. After that, many patients can transition to only wearing their retainers at night. This will need to be done indefinitely to maintain your orthodontic results as your mouth and jaws naturally change throughout your lifetime.
What to Do If You Are Experiencing Orthodontic Relapse
If you suspect that your teeth are beginning to shift out of place, don't start wearing your old retainer in hopes of realigning them! If it's been more than a month since you've worn your retainer, it's likely that wearing it now will cause more harm than good. Instead, the best thing to do is to schedule an appointment with your orthodontist. They'll be able to evaluate your situation and make a recommendation on how to quickly and safely regain your orthodontic results. In some cases, you may simply need to have a new retainer made, while other situations may call for retreatment.
You deserve to have a smile that looks and feels its best for a lifetime. Make sure to take the proper steps to maintain your results, and call your orthodontist if you think your teeth have shifted out of place!
About the Practice
At Super Braces of Worcester, Dr. Jaime Moon and her talented team are dedicated to helping their patients achieve happy, healthy smiles for life. We're proud to offer a wide range of all the latest orthodontic treatments so you or your child can get exactly the kind of treatment you need. Plus, we'll be with you every step of the way throughout your treatment and after to ensure everything goes as smoothly as possible! If you're concerned about orthodontic relapse, don't hesitate to contact us online or at (508) 755-2207.