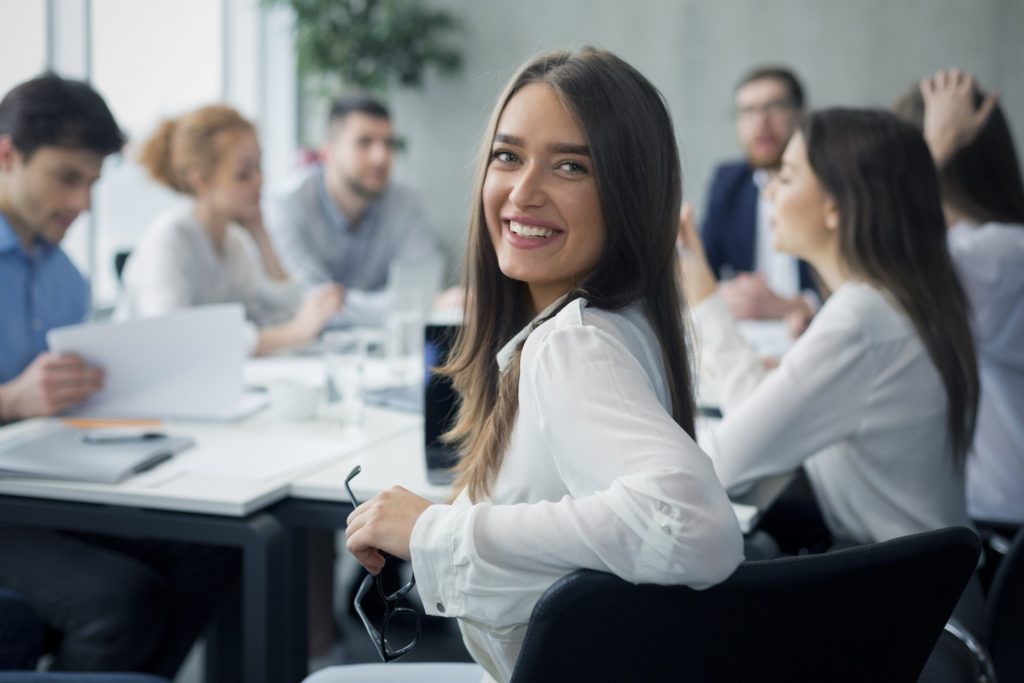 With discreet, effective, and removable trays, it's not hard to see how professionals in virtually every career could benefit from Invisalign. With that said, there are certain fields where investing in clear braces is especially advantageous, like if your smile is front and center. Want to learn more? Keep reading to learn four careers Invisalign benefits!
#1. Performers
Whether you are the lead singer or a stand-up comic, your teeth are front-and-center as a performer. After all, one of the first features people notice about you is your smile. In fact, in one study conducted by the Academy of General Dentistry, 40% of respondents said a smile is the first feature they notice and a whopping 96% believe it's critical to a person's appearance. The good news is that Invisalign offers patients discreet aligners, so you can enhance your smile without calling attention to your treatment.
#2. Content Creators
In the last decade, professionals like content creators, influencers, and social media personalities have skyrocketed in popularity. With a demand to be camera-ready at all times, whether it's in your home making videos or at a launch party at a popular restaurant, Invisalign can do wonders for your smile and your confidence. Plus, the removable trays are ultra-convenient, allowing you to eat whatever you'd like and transform your smile without the metal.
#3. Sales Professionals
Any successful sales professional will tell you that trust plays an important role in the process. But how do you quickly establish trust? Your smile! Recent research has found that people with beautiful smiles are viewed with positive attributes, like trustworthiness and competence. So, investing in Invisalign is also investing in your career.
#4. Entrepreneurs
Do you have a product or service that you're extremely passionate about getting off the ground? Your smile can go a long way! Like sales professionals, entrepreneurs need to communicate their trustworthiness and expertise almost instantaneously. Invisalign won't just properly align your teeth, but the clear aligners can also address any bite problems – all with virtually undetectable aligners.
Braces are often associated with teens and young adults. However, Invisalign can help patients and professionals of all ages. So, if you have some business goals you're looking to pursue this year, don't hesitate to get in touch with your orthodontist and see if clear aligners are right for you!
About the Practice
At Super Braces, our passion is helping nearby patients leave crooked, gapped, and otherwise misaligned teeth in the past. We've seen first-hand how Invisalign can transform a person's confidence, oral health, and even professional success. So, if you are unhappy with your smile, want to learn more about clear braces, or are ready to schedule an appointment, don't hesitate to visit our website or call (508) 755-2207.