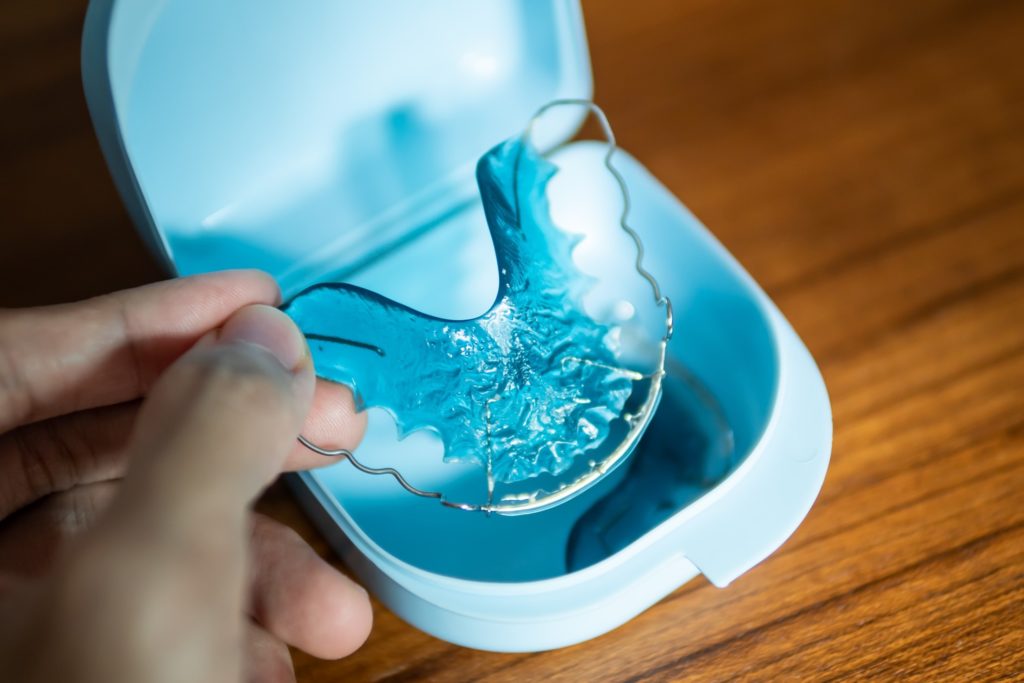 Once your braces are off, one small, but effective, tool will keep your teeth in their perfectly aligned positions: your retainer. Essentially, this orthodontic appliance is custom-made to keep your teeth in place as they "set" and help prevent orthodontic relapse down the line. Since wearing yours is a lifelong best practice, you naturally made need a replacement or two throughout the years. With this in mind, here are a few important signs to look out for!
Sign #1: There Are Small Cracks
Each week, you should closely examine your retainer, keeping an eye out for cracks in the wire or plastic. Even minor ones can grow over time, which will render your orthodontic appliance virtually useless. So, when the first slight cracks arise, get in touch with your orthodontist to order a replacement. (Note: to help prevent cracks, keep your retainer in a protective storage case when it isn't being used. This will protect it from damage in case it accidentally falls to the floor).
Sign #2: It Feels Loose
Your retainer should strike the perfect balance of not feeling too loose or too tight. Instead, it should fit perfectly over your teeth, preventing them from drifting out of position. If it's too loose and you don't get it fixed, then it's likely that you'll experience orthodontic relapse. A good best practice is to never wash your retainer with hot water or eat with them in. Both of these practices can warp their shape, causing them to become loose.
Sign #3: It Doesn't Fit Anymore
If you've fallen out of the habit of wearing your retainer nightly, then it may not fit when you attempt to put it on again. Do NOT force it over your teeth. Instead, talk to your orthodontist about the next best steps. If your retainer does fit, but it feels a bit tight, that's okay. Just commit to wearing it more regularly to avoid running into the same issue in the future.
Sign #4: There's Calcium Buildup
Calcium buildup can happen over time. If it gets to a point where you no longer want to wear it, then you should absolutely order a replacement. If prolonging the lifespan of your retainer is a priority for you, make sure to brush it daily with a soft-bristled toothbrush and soak it nightly in an orthodontist-recommended cleaner.
With the right care, your retainer should last for several years before needing to be replaced. Just keep an eye out for the above signs to make sure your teeth stay in their perfectly aligned positions both now and decades from now!
About the Practice
Our team at Super Braces is led by a highly skilled and experienced orthodontist, Dr. Jamie Moon. With our talented staff at her side, she's helped countless patients in the Worcester area enjoy straighter and healthier smiles. Even better, she offers custom-made retainers to ensure your hard work and investment won't go to waste! If you'd like to learn more about retainers, you think you need a replacement, or you'd like to schedule an appointment, don't hesitate to visit our website or call (508) 755-2207.